Irene's Celebrity Cakes Inc.
Perfect for any occasion. Our wide range of delicious desserts will have you drooling for more. From our famous sugar cookies to our reknown cannolis. Irene's desserts will have you asking for seconds and most of the time third servings. Here is a list of our desserts but please keep in mind that over the holidays we will specialize in some of your favorite festive treats!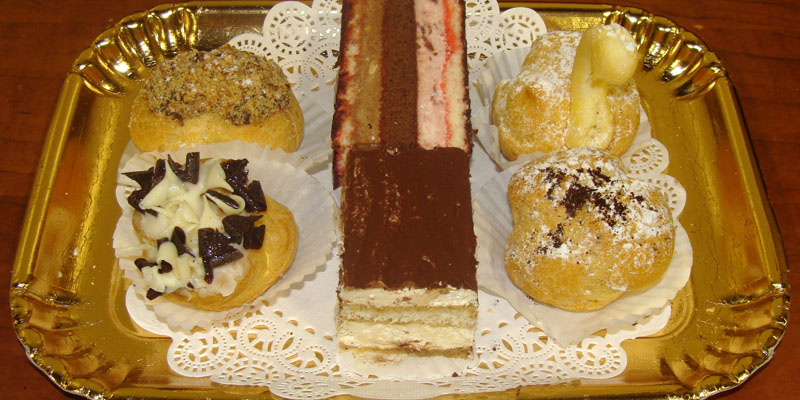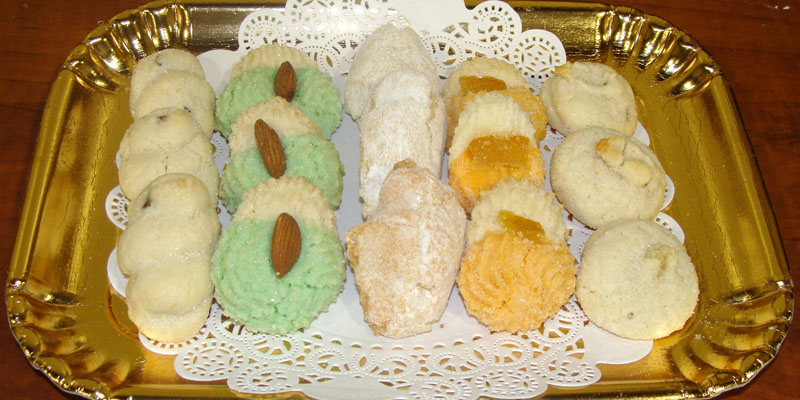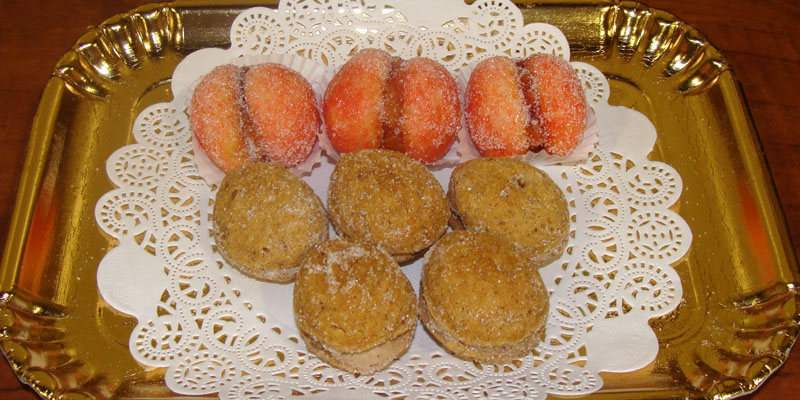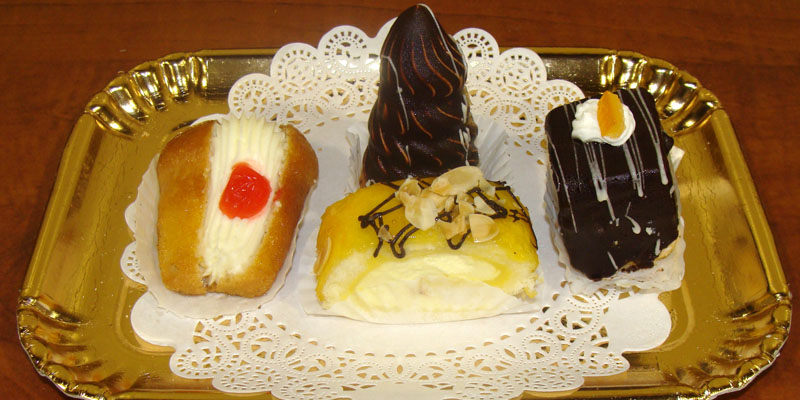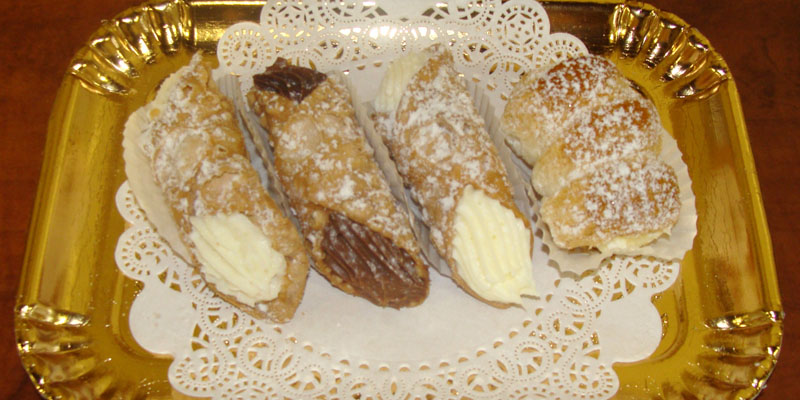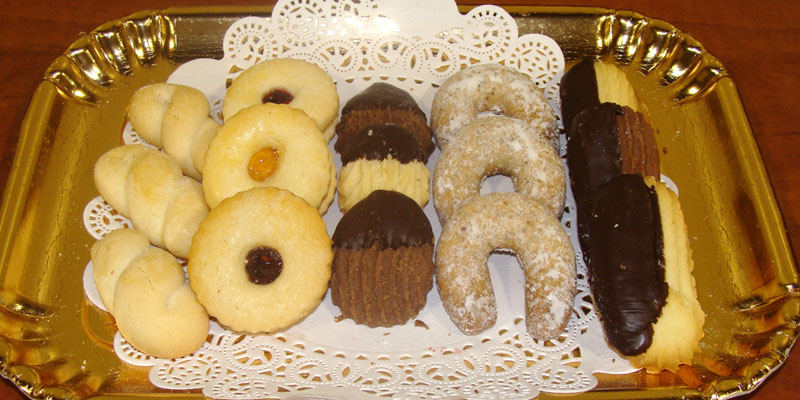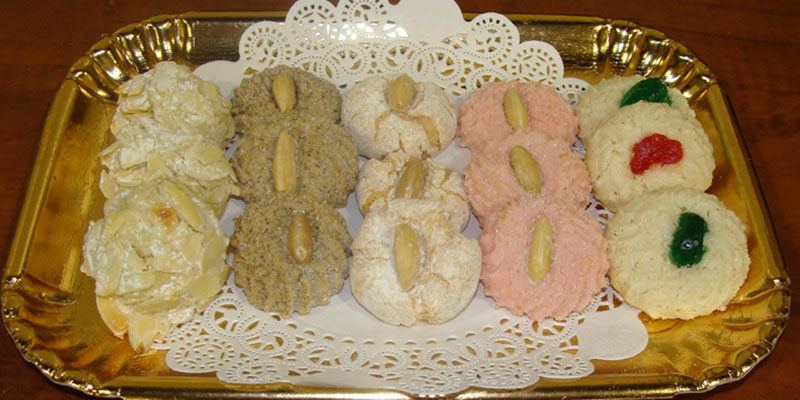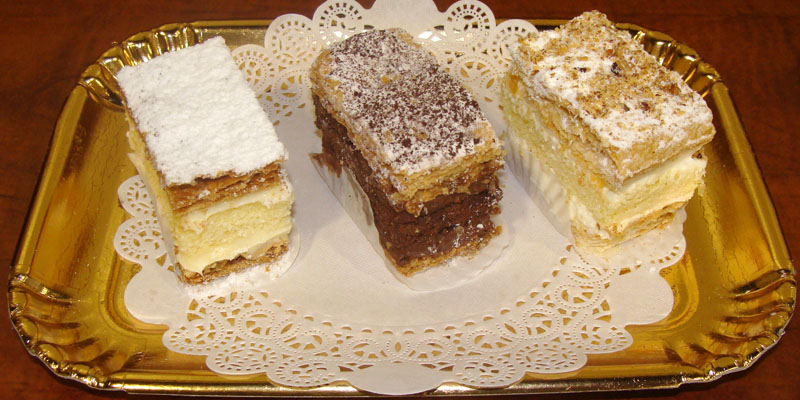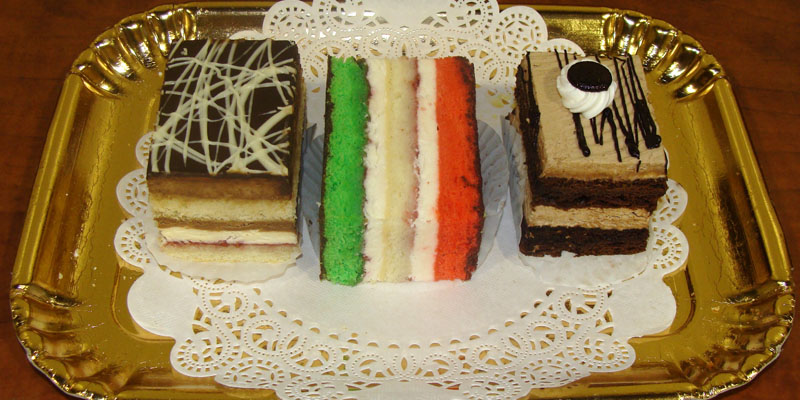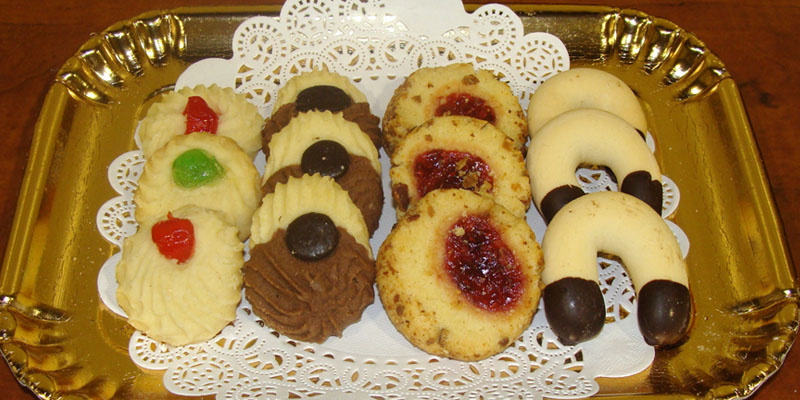 Pastries
Black Forest
Cannoli *Ricotta, Chocolate, Vanilla
Cappuccino
Chocolate Eclair
Cream Puffs *Hazelnut, Zabaglione, Coffee, Vanilla
Lemon Meringue Tart
Lemon Roll
Mango Mousse
Mixed Fruit Tarts
Rum Baba
Rum Balls
Sfoglia Cannoli
Snow Balls
Strawberry Mousse
Strawberry Roll
Strawberry Tarts
Tiramisu
Trangiata
Veneziane *Chocolate, Vanilla, Torrone

Almond Cookies
Almond Crescent
Candy Fruit
Chocolate Chip
Coffee
Colombine
Green/White
Green Cherry
Mandorlatte
Orange/White
Pink
Red Cherry
Soft Amaretti w/Almond

Shortbread Cookies
Apricot Ring
Dark & Orange
Dark & White
Dark Shell dipped in choco
Green Cherry
Raspberry Ring
Raspberry Thumb
Red Cherry
White Shell dipped in choco

Cakes
Sponges
Chocolate Sponge
Red Velvet Sponge
Sfoglia (puff pastry layers)
St. Honore Cakes with puff pastry layers and cream puffs (top & bottom)
VanillaSponge
Creams
Bacio Cream
Banana
Cappuccino Cream
Chantilly Cream
Chocolate Cream
Grand Marnier Cream
Hazelnut Cream
Lemon Cream
Mango Cream
Nougat/Torrone Cream
Raspberry Cream
Strawberry Cream
Tiramisu Flavour
Vanilla Cream
Wildberry Cream

Types
Bacio Cake
Cappuccino Cake
Caramel Crunch Cake
Caramel Pecan Cake
Chocolate Mousse Cake
Ferrero Rocher Cake
Grand Marnier Cake
Hazelnut Delight Cake
Italian Rum Cake
Sacher Torte Cake
Sfoglia Cake
St. Honore Cake
Strawberry Shortcake
Tiramisu Cake
White & Dark Chocolate Mousse Cake
White Mousse Cake

Sizes
6" Round *6 people
8" Round *8 - 10 people
9" Round *12 - 14 people
10" Round *16-18 people
12" Round *20-25 people
Half Slab *25 - 30 people
14 x 14 *40 - 45 people
3/4 Slab *45-55 people
Full Slab *60 - 70 people

Holidays
Over the holidays we here at Irenes take pride and joy in our creations. While keeping with the traditional pastires and desserts we also like to be creative and push the bar with our creations. Below you will find a list of some of the desserts offered during the holidays, we also specialze in Mother's Day, Fathers's Day and Valentines Day Custom Cakes but also have in-house cakes for those occasions as well.
St. Joesphs
Zeppole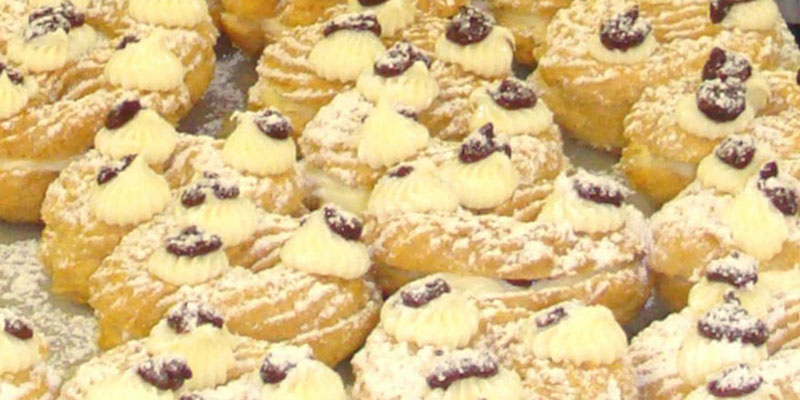 Easter
Pastiera Di Grano
Marzipan Lamb
Chocalate Easter Eggs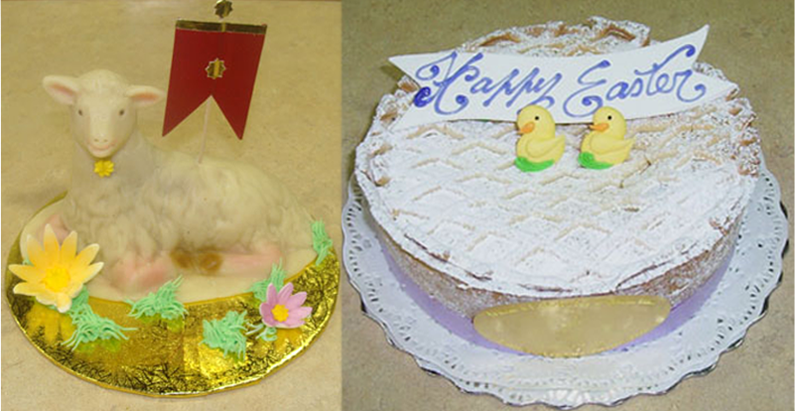 Thanksgiving
Pumpkin Pies
Assorted Fruit Pies

Christmas
Christmas Logs
Christmas Yule Logs
Marzipan
Christmas Gift Baskets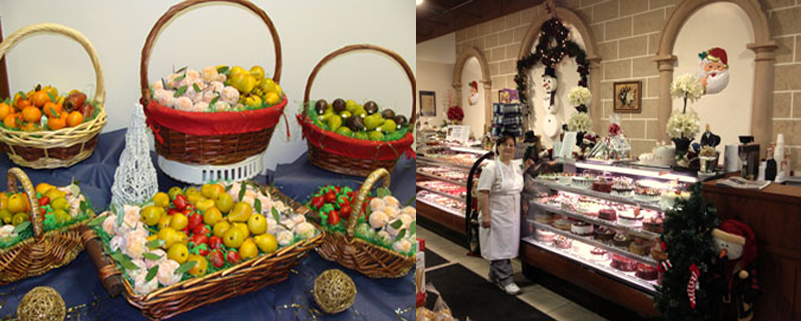 Hours
Monday: Closed
Tuesday: 9AM - 6PM
Wednesday: 9AM - 6PM
Thursday: 9AM - 6PM
Friday: 9AM - 6PM
Saturday: 9AM - 5PM
Sunday: 9AM - 5PM